Robert & Rica
"Thank you InternationalCupid!"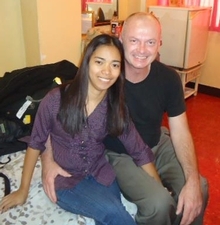 I live in the USA and met my wife Rica (Filipino) on InternationalCupid August 28th 2012. We were married exactly 30 days later. I have searched other sites and never found success. I was only on InternationalCupid for 2 weeks before I met Rica. I soon booked a flight to the Philippines and we got married there. My beautiful wife and her daughter will be coming to the US to join me and my daughter. I now have a wonderful little family that I am proud of. My friends are all asking me to show them how I did it. I just say, "Join Internationalcupid.com and it will happen for you." I am 47 and she is 28. I have finally met my soul mate and I have never been happier. Thank you InternationalCupid!
Andrew
"Thank you InternationalCupid!"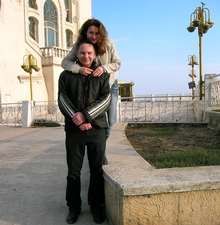 I live in England I have meet my girlfriend via International Cupid who lives in Romania. We are both very happy that we have met one another and looking forward to future to see what it brings.
Thanks for your assistance in bringing us together :)
Frederick
"Thank you InternationalCupid!"
thank you,i found my wife here and im happily married...
Nesza & Andreas
"Thank you InternationalCupid!"
thanks InternationalCupid i found my love one from Germany. Me and Andreas met here and we start chatting december 2011 and we totally meet in person last feb.2011 he's very nice,sweet and loving person...for now i'm waiting for his return on August this year,and we will going to plan for our future..i love my honey so much,and he love me t0o..THANKS a lot.
David & Felina
"Nothing could compare to this one"
In February 2011 I joined InternationalCupid.com. I was 62 divorced, living alone and refusing to move on from a broken relationship. My reason was not to find love but to make friends. Via the site I became friends with a Filipino. At that time it was beyond my wildest dreams that I would ever go to the Philippines and meet her. Yet everthing fell together and I suddenly had the money to have a 10 day holiday in Quezon City. That friendship did not work out but as I was booked up, I decided to go anyway as I believed God had made this possible. Even if alone and I meet no one I would still go. Then in April, 2 weeks prior my holiday, I chatted to Felina on your site. She was a 58 year old widow with 5 children still living at home. In those 2 weeks I got to know her and her children. I agreed to meet her but just as a friend. On the 6th June I landed at Manila Airport. We had so much in common, always second guessing each other. Talk about holidays. Nothing could compare to this one. In 10 days we had made up our minds. She could not come to England but I could move to the Philippines. I said in about 6 months to a year I would return. Yet on my return every door seemed to be opened and on the 10th September I returned to Manila and on the 30th September Felina Ferrar became Felina Ebro Blackman. On the 8th December I was granted probationary citizenship which can be made permanent after one year. I have no regrets, I have a wonderful wife and 5 children who love and respect me.