Je t'aime mon amor
"Thank you so so much for your wonderful site"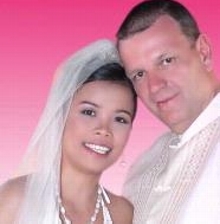 We are happily married for almost 2 years now. Thank you so so much for your wonderful site. You help so much to the two people who are looking for Love, affection and marriage. Merci beaucoup.. I'm learning their language now and I adjust already here in Europe.
Marc and Joy of Belgium
Wina
"It's like a dream come true"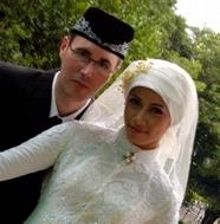 I am Wina from Indonesia. I had join this site since February 2006, I dont know exactly when the date. Until on March I got message from Stephen from Canada, that message only invite me to his Mesenger. Afterwards I was added him and we start chatting. Our first chat very nice and make me curious about him. He sent me his photo at the first we had chat and he is good looking guy. Since that time we regularly chat and I email and called. He good man and simple and I falling in love because of that and our heart feel close and need each other. We planned to meet and get more serious relationship in 2006, but seem that distance separate us to far and hard for us to meet. Until couple months after that we gave up for this relationship. But that really hurt us. We still keep in touch as friend and try to came back to our real life, but that wasnt easy for us because we so much love each other. After 3 years, December 2008 before Christmas he came to Jakarta and visit me. When we met all lonely and confused all gone, he is the one that I need in my life and we decided to get married in 1 february 2009. It's like a dream come true for me. And finally I can fill testimony success story. We never know who will be our partner in life and I didnt realize I found him here.
Sabina /he captured my heart
"We got married"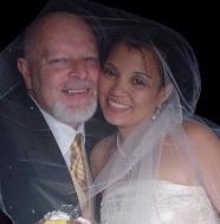 Me and my husband got married here in USA last June 30 2008. After 11 months that we've met online finally we are together now and both happy to each other. I do believe that he is the one GOD sent for me, with out this wonderful site we will never find each other,it so amazing!
Again, thank you so much to all staff of this site,its really big help to me and to those who have found thier mates and partner in life in here. Truly yours, TIM AND MARIA
Don
"I really found my true love here!"
Maria and I met here in July, and we met in person later that year. We will be married in just a few days! Thanks to God for making it possible, and for using this website to make it easier. We have a wonderful relationship that is more rich and beautiful than I could have imagined. I really found my true love here!
Jennifer
"Thank you InternationalCupid!"
We meet here in InternationalCupid last July 23, 2008 he first email me in that I want to withdraw my account. But I read his email then we talk everyday in the internet with cam then he decided to marry me after a long time that we talk everyday in the internet and exchanging email to each other. He go here last October 25 2008 and we got married last November 8,2008. We both happy to each other I love my husband Gary. Thank you so much InternationalCupid I find my man of my dreams.