Robert & Rica
"Thank you InternationalCupid!"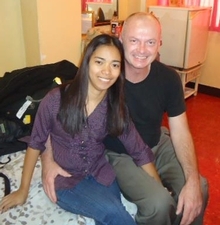 I live in the USA and met my wife Rica (Filipino) on InternationalCupid August 28th 2012. We were married exactly 30 days later. I have searched other sites and never found success. I was only on InternationalCupid for 2 weeks before I met Rica. I soon booked a flight to the Philippines and we got married there. My beautiful wife and her daughter will be coming to the US to join me and my daughter. I now have a wonderful little family that I am proud of. My friends are all asking me to show them how I did it. I just say, "Join Internationalcupid.com and it will happen for you." I am 47 and she is 28. I have finally met my soul mate and I have never been happier. Thank you InternationalCupid!
Andrew
"Thank you InternationalCupid!"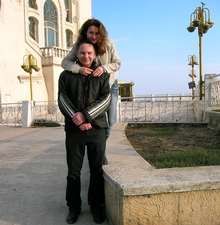 I live in England I have meet my girlfriend via International Cupid who lives in Romania. We are both very happy that we have met one another and looking forward to future to see what it brings.
Thanks for your assistance in bringing us together :)
Frederick
"Thank you InternationalCupid!"
thank you,i found my wife here and im happily married...
Klaus 657138
"Danke InternationalCupid!"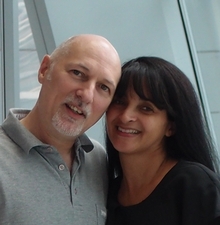 Wir haben circa 8 Wochen gechattet und ein Treffen geplant. Dann haben wir uns in Deutschland bei ihrer Verwandtschaft getroffen und uns ineinander verliebt. Mittlerweile haben wir einige sehr schöne Tage in meinem Heim verbracht. Letzte Woche haben wir uns verlobt und wollen nun Heiraten. Dank InternationalCupid haben wir trotz tausender Kilometer Entfernung zusammen gefunden.
Nesza & Andreas
"Thank you InternationalCupid!"
thanks InternationalCupid i found my love one from Germany. Me and Andreas met here and we start chatting december 2011 and we totally meet in person last feb.2011 he's very nice,sweet and loving person...for now i'm waiting for his return on August this year,and we will going to plan for our future..i love my honey so much,and he love me t0o..THANKS a lot.